Wildlife & Environmental Solutions



This attic was home to hundreds of bats. The homeowner had us remove the bats and we show him the extent of the bat guano that remained in the attic.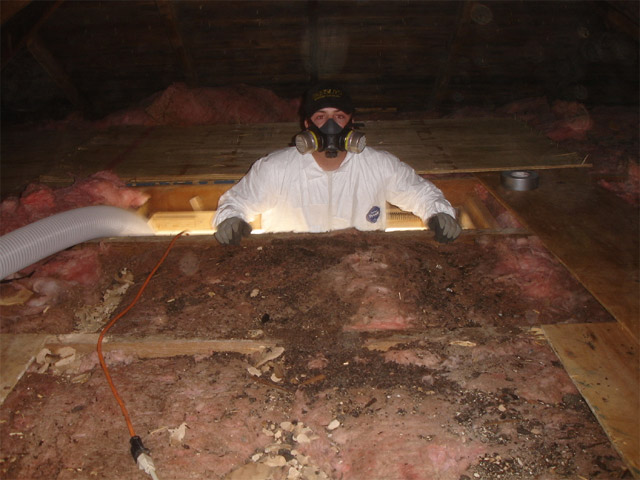 The picture above portrays the condition of the attic before we began. There were massive piles of bat droppings under the major roosting areas of the attic as well a significant layer that was evenly spread throughout the entire attic. The insulation was filthy and heavy from years of bat urine and guano seeping into it.
If your home has bats, please be aware that it is imperative that you have them excluded properly and have the home cleaned properly.
Bat exclusion involves sealing your entire home, top to bottom, except for one exit point. If the bats leave and can not get back in the way they normally do, they will instantly search for a new way into your home. Since bats only need a tiny opening to enter a home, if there is one, they will find it. Bats locate these places by the airflow, not by sight. We (humans) locate them mostly by sight (although some airflow is able to be seen with proper equipment). If bats are excluded from your home, and can find their way back in, they will. It is their home too (even though they don't pay rent), and they will not leave it unless they must. THAT IS OUR JOB, to force them to leave. Give them no choice in the matter. To properly do this, your entire home must be sealed. Even if there are no obvious openings, they are most likely there. Finding them and sealing them is important.
RemovalOf Insulation In Attic With Our Vacuum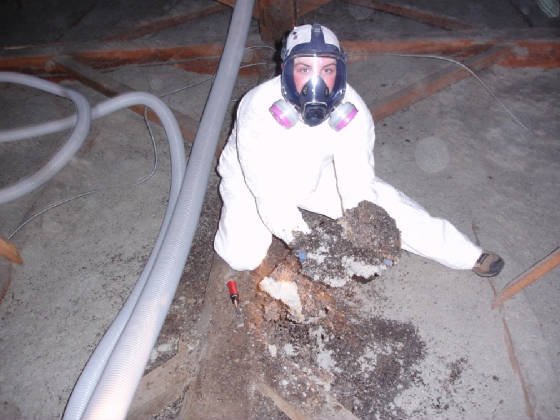 We began sucking up the bat guano and the insulation with our commercial bat-guano vacuum. This is a dirty, slow and tedious process.
Our HIGH POWERED Vacuum For
Contaminated Insulation Removal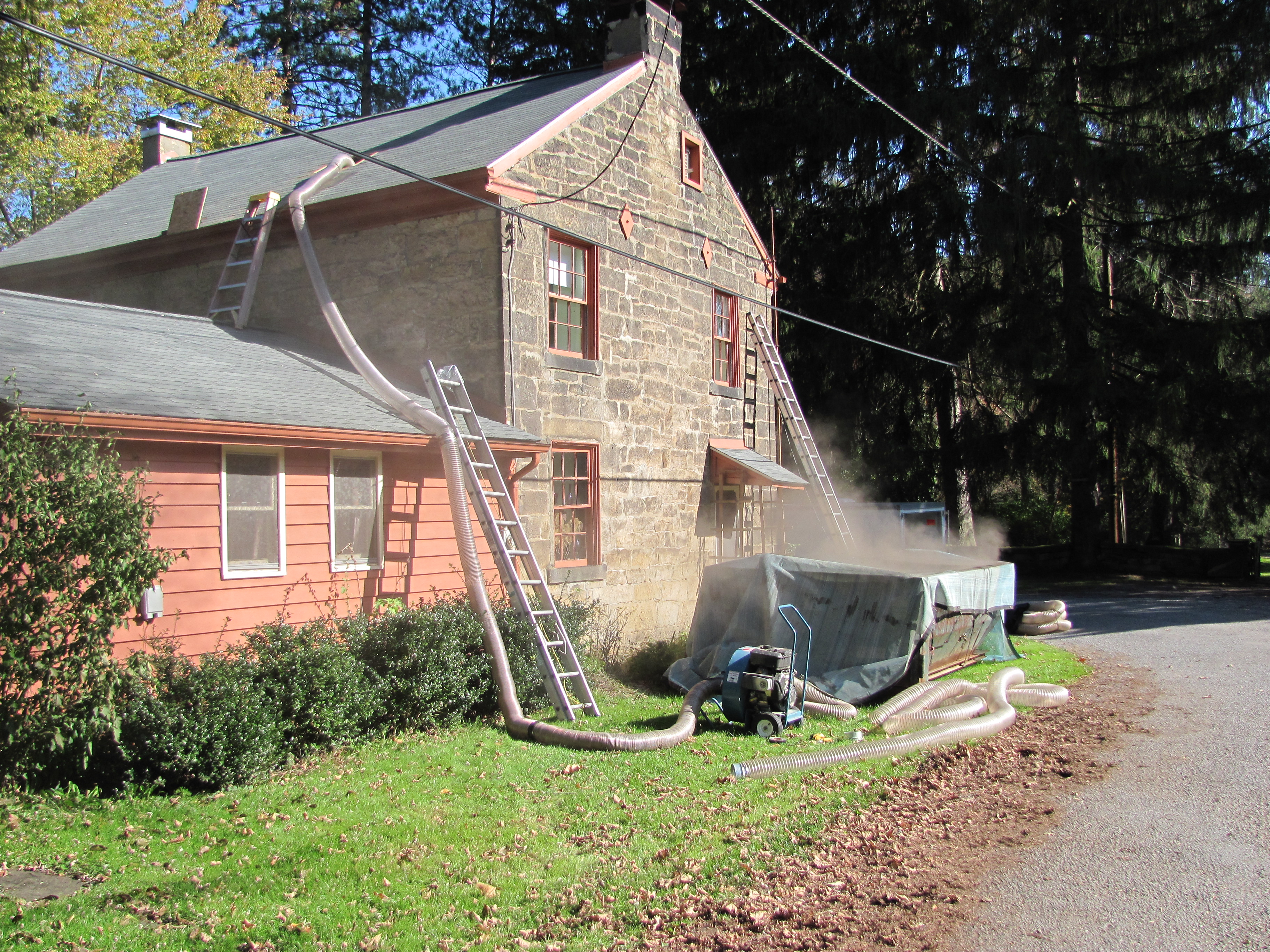 Area Disinfected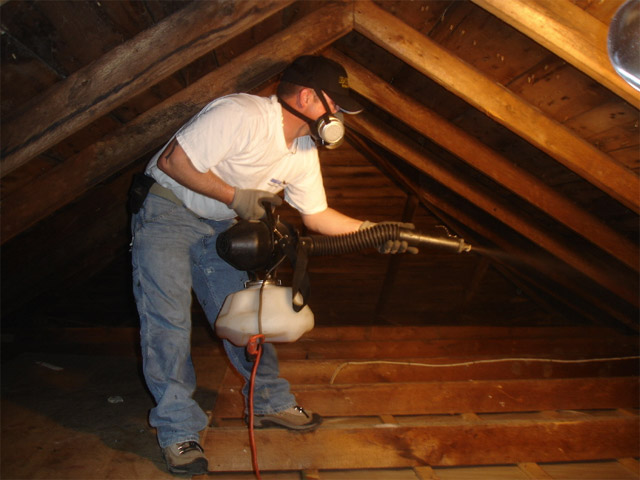 Once all the bat guano and the contaminated insulation was removed, we disinfected and deodorized the entire attic
Now The Attic Is Complete Ready for Use
The finished product is a clean, guano-free attic. We took an attic that was a heavily contaminated disaster area and turned it into usable space. It is now safe to enter this attic and it can once again be used for storage



If you have a wildlife problem, such as with BATS, it best be resolved by a professional firm, such as ourselves. Then, and only then, can you have peace of mind that that neither you, a family member, or pet will be bitten or injured, Also the EXCLUSION, and if needed, the biological cleanup will be done properly.

Created, Designed & Maintain by Big Buck
google-site-verification: google14c50c699a969ca5.html