Home for Bats, Raccoons, Squirrels, Bat's or Raccoon's Feces (Guano) Removal.
Zip Code Area Serviced
Counties We Provide Service For
About Us and Contact Info
Bats Found in Ohio
Bat Exclusion
Guano Removal aka Bat (Feces) Poop
Opossums Information on Size, Breeding, Habits, and Diseases
Raccoons, Habits, Breeding, Size, Raccoon Diseases, Raccoon Trapping
Skunks, Odors, Habit, Breeding, Size, Trapping
Squirrels, Squirrel Diseases, Removal, Habits
Beavers
Chimney & Deck Screening
Trapping
Common Questions Asked
Cats, Dogs and Your Local Wardens
Do Repellents Really Work??
My Family's 1st WildlifeTrapper & Home Owner's Insurance
Info On Raccoons, Bats, Squirrels, Etc..,Size, Weight, Breeding, Etc...
Bats Myths or Facts
Infectious Diseases of Wildlife
"Ken Kritter Korner"
NEW SERVICE Bees and Hives Info

Harrison County In 1895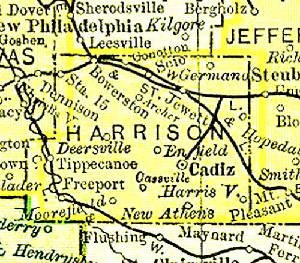 Harrison County is located in the Seven Ranges of Ohio, an area Congress designated in 1787 as the first portion of the wilderness to be settled during the nation's westward expansion. Settlers arrived in the county during the mid-1790s. Harrison County was formed in 1813 from portions of Jefferson and Tuscarawas counties. Harrison County's economy originally was based on agriculture. The area was a major wool-producing region in the late nineteenth century. An oil boom hit the county in the early 1900s, followed by a period of coal mining. Coal remains an important component of the county's economy today. Like many Ohio communities, Harrison County possesses a rich abolitionist heritage. The Rev. John Walker, a Presbyterian minister and staunch abolitionist, founded Alma College in New Athens in 1818. He changed the school's name to Franklin College in 1826. The college was a hotbed of abolitionist teaching before the Civil War. Many graduates carried the message forward in their careers as ministers, teachers and attorneys. Among the institution's graduates were eight senators, nine congressmen, several governors and twenty state legislators. Born in New Rumley in northern Harrison County on December 5, 1839, George Armstrong Custer became one of the most controversial military leaders in our country's history. Following his graduation from West Point, Custer served the Union Army in the Civil War, rapidly rising in rank, attaining the rank of Brevet General. Following the war, he served throughout the west, meeting his death at the Battle of the Little Bighorn on June 25, 1876. A statue and historical markers are located in a park dedicated to Custer in New Rumley.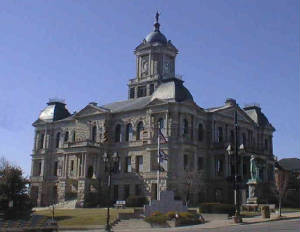 Municipalities, Towships and Localities In Harrison County We Have Been Providing Service For "Since 1998":

Wildlife & Environmental Solutions
Owned and Operated by Ken Franklin
We provide a wide range of services for the Harrison County Area:
Raccoon Damage
Bat Exclusion & Guano Removal
Sanitization & Restoration of Affective Areas
Chimney Screens & Deck Screening
Skunk Odors and Dead Animal Removal
Beavers, Squirrels, Trapping
& Humane Removal of Wildlife
We Can Provide Service and Repairs That MAY BE COVERED Under Your Home Owner's Insurance for Damage Caused by Wildlife.
Please, Call If You Have Any Questions And Ask For Ken.
(440) 669-4499
Or Email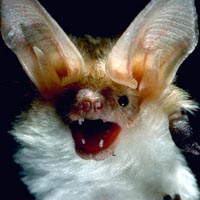 Wildlife & Environmental Solutions has been providing professional wildlife control for both residential & commercial customers in the Harrison County area "Since 1998" . We are capable of handling any type of wild animal problem, from squirrels or raccoons in the attic, bat removal and control, trapping, screening of chimneys or decks, to complete sanitization and restoration of the area affected . Wildlife & Environmental Solutions professionals will provide the complete solution for your problem. If you need to rid your residence of those "pesky critters" with the care and the expertise required, call:
Wildlife & Environmental Solutions
440-669-4499
Harrison County In 1895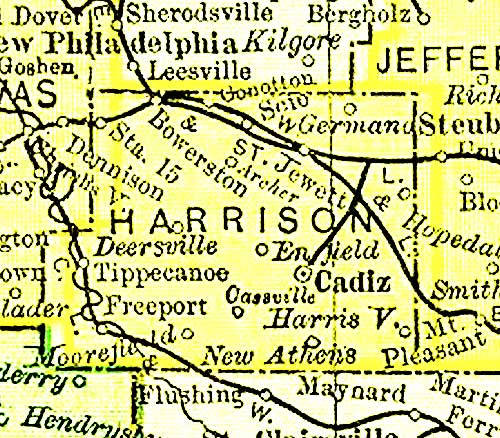 There are many pest control companies servicing Harrison County, but most deal with extermination of insects. We deal strictly with wild animals. Wildlife & Environmental Solutions are not merely trappers, but, licensed and insured, professional full-services nuisance wildlife control operators. We offer and provide advanced solutions to any and all of wildlife control needs, from trapping and removal to affected area restoration and sanitization. In Northeast Ohio some of the wildlife species include raccoons, opossums, squirrels, rats, several species of snakes and bats, and more. Many animals can cause considerable damage to a house, not to mention contamination. We offer repairs of animal entry points and the biohazard cleanup needed, plus, we guarantee our work. All of our wildlife trapping is done in a humane manner with proper removal from the residence. We at Wildlife & Environmental Solutions, have and will offer, the best wildlife solutions in Northeast Ohio. It would be our pleasure to make available a service for your wildlife control needs. Our professional knowledge of wildlife and birds can solve all of your "critter" capture, removal, and/or control needs. Please give us a call or email us for more information



For Additional Information You Can Visit Our Other Web Sites

Created, Designed, and Maintained by BigBuck