Please Find Below A List of Ohio Counties We Provide Service For:
Ashtabula, Ashland, Belmont, Carroll, Columbiana, Coshocton, Crawford, Cuyahoga, Erie, Geauga, Guernsey, Hancock, Harrison, Holmes, Huron, Jefferson, Knox, Lake, Licking, Lorain, Mahoning, Marion, Medina, Monroe, Morgan, Morrow, Muskingum, Noble, Ottawa, Perry, Portage, Richland, Sandusky, Seneca, Stark, Summit, Trumbull, Tuscarawas, Washington, Wayne, Wood, & Wyandot
Summer Is Finally Here!!!
Ohio's Wildlife Know, Have You Noticed??
Call Ken For Assistance or Questions

Pertaining To Wildlife Problems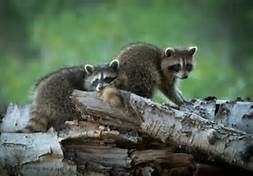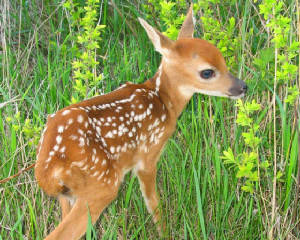 But that means, "The Wildlife" are coming forth with a new family following. They have your residence insight as a shelter and a food source for the ensuing months Did you provide an easy access route for them with those over hanging branches from that tree that needed trimming last summer? Or, did you forget to secure that loose piece of siding? You know, that one that all of a sudden exposed the inside of the attic. How about the chimney? LOOK, right up there at the gable end, are those bats entering and exiting?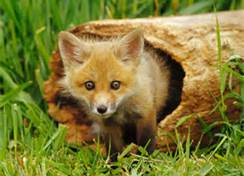 Have they, Wildlife, Entered Your Residence Without Your Approval?
Do you need assistance in their (Those Pesty Critters) re-location and securing your residence for future entrusion during the forth coming months?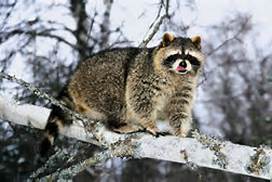 Wildlife Are Seeking A Summer Residence

Damage to Roof Giving Access To The Attic
Wildlife & Environmental Solutions
We Have Been Providing Complete Service In Wildlife Control "Since 1998" for all of the Northeastern Ohio Area. We can and will resolve any conflicts you may have with wildlife in a humane and professional manner.
Please Call If You Have Any Questions.
(440) 669-4499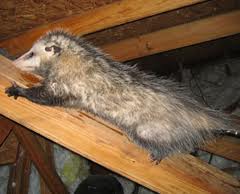 Ms. Opossum Has Found A Home - Your Attic !!
A Family of Bats Ready To Teach the Kids Flying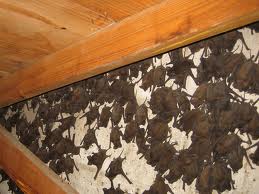 We are not merely trappers, but LICENSED AND INSURED family owned and operated full-service nuisance wildlife control operators. We will provide advanced solutions to ANY and ALL of your wildlife concerns.

Every year, thousands of people in the Northeastern Ohio Counties are bothered by raccoons, squirrels, skunks, bats, birds and groundhogs. I hope that through my website I will provide you with detailed information on these animals including their behavior, habitats, physical descriptions, reproduction information, life spans, habits , diseases, and more. Also, the services that I could provide for you in removing, controlling, or trapping and re-locating your "pesky critters".
Ken Franklin (Owner)
If Any Questions Call (440) 669-4499
Once Inside Damage Is In The Near Future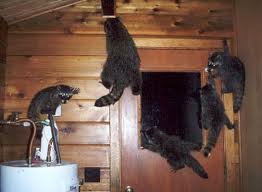 Please remember as you enter our site and you have a wildlife problem, it best be handled by a professional firm, such as ourselves. Then, and only then, can you have peace of mind that neither yourself, family member, or pet will be bitten or injured, Also the EXCLUSION, and if needed, the biological cleanup will be done properly to your residence.

THANK YOU for stopping by and I hope some of the information I have compiled will be helpful. If you have any question please call me, Ken, (440) 669-4499
You Can Click Here to See Ken's Kritter Korner Animal for the Month
Please Take Time To Visit Our Photo Gallery On Damage We Have Undertaken and Completed By Clicking Here.